Guided HawkWatching Tours
Pantanal Photo Raptour
Dario Podesta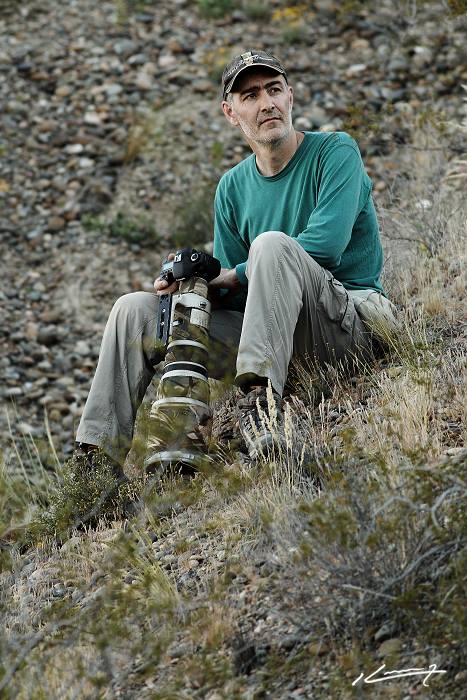 Bio
Dario Podesta is a biologist who has dedicated to wildlife photography for 20 years now. He has photographed many areas of Argentina, Bolivia, Brazil, Venezuela, and Antarctica.
His photos have been published in more than 80 books, magazines and calendars. He has participated in numerous photography exhibitions and has been a jury in several photography wildlife contests. He has been awarded more than 10 prizes and international distinctions.
Dario was twice a finalist in the acknowledged Wildlife Photographer of the Year photography contest sponsored by the British Museum of Natural History, in the categories People's Choice (2015) and Mammals (2016).
Dario is the current Photography Editor of Vida Silvestre Magazine, of Fundacion Vida Silvestre Argentina, the local partner of the World Wildlife Fund.
With his work Dario intends to offer an artistic view of nature. Dario's ultimate goal is to raise people's awareness of the importance of preserving our natural patrimony for future generations.
Have Questions for Dario?
Day-by-Day Itinerary
Day 1
Morning arrival in Cuiaba (If you prefer to arrive the day before contact us to help you arrange the extra night at the hotel in Cuiaba). 12 pm: lunch. 1 pm: departure towards Rio Claro stopping at bridges and other interesting points to photograph wildlife. 6 pm: arrival in Pousada Rio Claro. 7 m: dinner. Overnight in Pousada Rio Claro.
Day 2
6 am: boat ride in the Rio Claro river where we expect to find Black-collared Hawk, kingfishers, herons and many other birds. Stop at a watchtower to photograph passing birds and the surrounding landscape. 9.30 am: breakfast back at the pousada. Photograph a variety of birds in the lodge's surroundings including Chestnut-bellied Guan and Bare-faced Curassow, and several species of passerines. 12 pm: lunch. 1 pm: siesta time. 3 pm: afternoon boat ride. 7 pm: dinner. 8 pm: Night drive on the Transpantaneira to target nocturnal mammals. Overnight in Pousada Rio Claro.
Day 3
6 am: breakfast and check-out. Photograph wildlife along the Transpantaneira, stopping at different bridges. We should encounter many Savanna and Roadside Hawks, and Snail Kites, and around bridges, will keep an eye out for Boat-billed and Capped Herons, and Jabirus. 12 pm: arrival in Jaguar Ecological Reserve, where we will have lunch. In the afternoon, we will target Hyacinth Macaws in the reserve. 5.30 pm: head for Porto Jofre, stopping at strategical points. After arriving in our accommodations in Porto Jofre and eating dinner, we will go to bed.
Days 4-5
5.30 am: breakfast. 6 am: boat ride targeting Jaguars, Brazilian Tapir, Giant River Otters and other animals. We expect to encounter Black, Turkey, and Lesser Yellow-headed Vultures, and Great Black Hawk several times a day. 12 pm: lunch at the hotel. 1 pm: siesta time. 2.30 pm: afternoon boat ride looking for jaguars and other wildlife. 6 pm: back at the hotel. 7 pm. Dinner. Overnight in Porto Jofre.
Day 6
5:30 am: breakfast. 6 am, one last boat trip to see jaguars! 12 pm: lunch at the hotel. 1 pm: head back to Cuiaba. 8 pm: arrival in Cuiaba. Check-in and dinner. Spend night in Cuiaba.
Day 7
Farewell and catch flights back home... or to Punta Arenas, in southern Chile, to continue on the Torres del Paine Photo Raptour to target Andean Condors and Pumas!
Recommended Books
Endrigo, E., M.A.C. Pivatto, and G. Bernardon. 2012. Guia Fotográfico: Aves Do Pantanal. Aves & Fotos Editora, São Paulo.
Gwynne, J.A., R.S. Ridgely, G. Tudor, and M. Argel. 2010. Wildlife Conservation Society's Birds of Brazil. The Pantanal & Cerrado of Central Brazil. Comstock Publishing Associates, Cornell University Press, Ithaca.
Lowen, J. 2010. Pantanal Wildlife. A Visitors' Guide to Brazil's Great Wetland. Bradt Travel Guides Ltd, Bucks, UK.
Pearson, D.L., and L. Beletsky. 2010. Travelers' Wildlife Guides. Brazil: Amazon & Pantanal. Interlink Publishing Books, Northampton.
Terms
---
Raptours, L.L.C. reserves the right to alter this itinerary as necessary, or to cancel the tour prior to departure, with full refund to participants.
Raptours, L.L.C. or its agents may decline to accept or retain any person as a member of this tour at any time.
No smoking will be permitted while with the group, either when indoors or in the field.
Travel medical insurance is strongly recommended.
All passengers will be required to sign a hard copy of the Release of Liability and Assumption of Risk form upon meeting with the tour leader in Punta Arenas.
No participants will be allowed in the group without a signed copy of the Release of Liability and Assumption of Risk form.