Guided HawkWatching Tours
Torres del Paine Photo Raptour
Torres del Paine Photo Raptour
---
Dario Podesta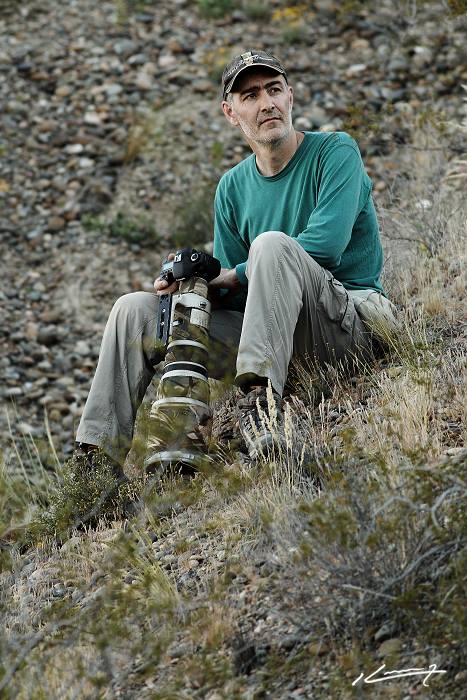 Bio
Dario Podesta is a biologist who has dedicated to wildlife photography for 20 years now. He has photographed many areas of Argentina, Bolivia, Brazil, Venezuela, and Antarctica.
His photos have been published in more than 80 books, magazines and calendars. He has participated in numerous photography exhibitions and has been a jury in several photography wildlife contests. He has been awarded more than 10 prizes and international distinctions.
Both in 2015 and 2016 Dario was a finalist in the acknowledged Wildlife Photographer of the Year photography contest sponsored by the British Museum of Natural History, in the categories People's Choice and Mammals.
Dario is the current Photography Editor of Vida Silvestre Magazine, of Fundacion Vida Silvestre Argentina, the local partner of the World Wildlife Fund.
With his work Dario intends to offer an artistic view of nature. Dario's ultimate goal is to raise people's awareness of the importance of preserving our natural patrimony for future generations.
Have Questions for Dario?
Day-by-Day Itinerary
Day 1
9.00 am, meet at hotel in Punta Arenas. Introductions and welcome briefing by Dario Podesta. Drive to Torres del Paine National Park. Lunch en route. First search for pumas as we enter the park. Check-in at the hotel upon arrival. Dinner and overnight at Hosteria Pehoe.
Days 2-4
6.00 am, breakfast. Head out to the field to look for Pumas and other wildlife. We expect to see abundant guanacos every day. We will also target raptors such Andean Condors, Black-chested Buzzard-Eagle, Crested Caracara, Chimango Caracaras attending Puma kills. Also likely to be encountered are Cinereous Harrier and Aplomado Falcon. Back at the hotel around noon for lunch. Short break and siesta time. 3.30 pm, head out for a second photographic session. We may adapt the timing of individual activities on a daily basis according to results and opportunities presented. 8.00 pm, dinner at the hotel. Overnight in Hosteria Pehoe.
Day 5
6.00 am, breakfast. Today we will visit Grey Lake and nearby forests to target a different set of animals including Magellanic Woodpecker and, if we are lucky, South Andean deer. Dinner and overnight at our hotel.
Day 6
6.00 am, breakfast. 7.15 am, checkout. One last morning looking for pumas on our way out of the park. Lunch in Puerto Natales. Drive back to Punta Arenas in the afternoon. 5.00 pm, arrival in Punta Arenas where the tour ends.
Terms
---
Raptours, L.L.C. reserves the right to alter this itinerary as necessary, or to cancel the tour prior to departure, with full refund to participants.
Raptours, L.L.C. or its agents may decline to accept or retain any person as a member of this tour at any time.
No smoking will be permitted while with the group, either when indoors or in the field.
Travel medical insurance is strongly recommended.
All passengers will be required to sign a hard copy of the Release of Liability and Assumption of Risk form upon meeting with the tour leader in Punta Arenas.
No participants will be allowed in the group without a signed copy of the Release of Liability and Assumption of Risk form.
Release of Liability and Assumption of Risk