Guided HawkWatching Tours
Bill Clark
Bill Clark
---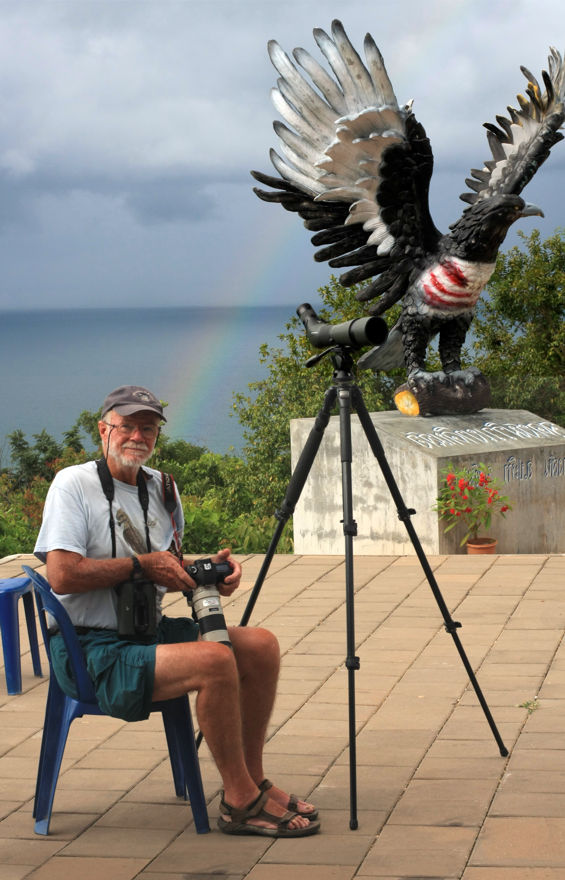 My university degrees are a B.S. in Math, a M.S. in Nuclear Engineering, but no Biology degree.
I started with banding and learning about raptors in the 1960's, and since then I've observed raptors in 56 countries. I led my first raptor tour in the U.S. in 1983, and led or co-led raptor tours in 12 countries including Argentina, Australia, Hungary, India, Israel, Kenya, Madagascar, Mexico, Panama, South Africa, Thailand, and the U.S., where I also teach Raptor ID Weekends.
My favorite raptor species is the one I am studying or looking at. In fact, I like all raptors.
I have seen more than 300 species of diurnal raptors, depending on taxonomic splits or lumps. Another way to look at this is that I have yet to see about 30 species.
As the Chairman of RAPTOURS' Board of Advisors I am able to help set up unique bird tours that focus on raptors. I also am on the Board of Belize Raptor Research Institute. I am a member of Raptor Research Foundation, Asian Raptor Research and Conservation Network, and the Neotropical Raptor Network.
I have authored or co-authored two raptor field guides for North America, one for Europe, and I am working on two more which are almost finished (Africa, and Mexico and Central America). I've also co-authored two eagle bibliographies. In addition, I have published more than 140 journal articles and papers in conference proceedings.
I teach Raptor ID Weekends in the U.S. ocassionally, and for Raptours I lead or co-lead occasional raptor tours abroad to destinations as varied as Australia, Kenya, South Africa or Thailand.
Raptor Talks
I also give Raptor Talks within the US. Email me at raptours@earthlink.net to schedule a Raptor Talk for your group or organization. Please find below the list of Raptor Talks currently available.
Eagle Quest
Eagles of the World
Raptors of the Rio Grande Valley
Turkey Vultures
What is Harlan's Hawks?
World Raptor Migration
Bald Eagle Ageing
Field Guide to the Raptors of Mexico and Central America
Field Guide to the Raptors of Africa
Unusual Plumages of Raptors
Nationality
USA
Languages Spoken
English and Spanish
Bill on the Web