Guided HawkWatching Tours
South Africa
If South America is the Bird Continent, then Africa—home to 112 species of diurnal birds of prey—is the Raptor Continent! South Africa combines a more-than-generous sample of this raptor diversity with adequate travel infrastructure, relatively benign climate and plenty of megafauna to mesmerize even the most avid, hard-core birder. This tour is designed to see as many species of raptors (with an emphasis on falcons) occurring in South Africa, see the "Big Five"—lion, leopard, buffalo, rhinoceros, and African elephant—and watch other birds as well while we are at it!
An Emphasis on Falcons
This tour is designed specifically to target most of the true falcons (genus Falco) that occur in South Africa during the austral winter. Namely: Lesser, Greater, Rock, and Dickinson's Kestrels, plus Eurasian Hobby, and Red-necked, Red-footed, Amur, Lanner, and Peregrine Falcons, and the much sought-after Taita Falcon, one of the rarest falcons in the world. Some of these can be quite challenging to see, like Taita Falcons, but we will visit places where they have been reliably seen.
Other Raptors
We will also target 11 species of eagles, fish-eagles and hawk-eagles, five species of vultures, nine species of sparrowhawks and goshawks, four harriers, two buzzards, two snake-eagles, plus Yellow-billed Kite, African Cuckoo-Hawk, African Harrier-Hawk, the amazing Bateleur, Pygmy Falcon, Osprey, and Secretarybird.
Other Birds and The Big Five
While raptor, and especially falcon occurrence and abundance determine our itinerary, we will watch other birds as well. An expert local birding guide will help us find and identify non-raptorial birds throughout the tour. Of course, we will make time to watch the charismatic African megafauna. In addition to lions, leopards, African elephants, rhinos, and buffaloes, we will encounter numerous antelopes, warthogs, monkeys, giraffe, zebras, wildebeest, and many others. Whether this is your first trip to Africa, or your 10th this tour will not disappoint if you have an interest in raptors and wildlife.

Make A Difference!
Raptours®, L.L.C. makes a financial contribution to Hawk Mountain Sanctuary for every member that signs up for this tour. Join us on this tour and make a lasting contribution to raptor conservation!
Main Tour Day-by-day Itinerary
Day 1
Arrive in Johannesburg's O.R. Tambo Intl. Airport (IATA code JNB), and transfer to our local to relax and meet the other tour participants. Dinner and overnight in Johannesburg.
Day 2
Breakfast at the hotel. Then visit a local reserve in the morning to target Amur Falcon and Red-footed Falcon. In the afternoon, depending on time, will look for Ovambo Sparrowhawk, and Verreaux's and Ayres's Eagle. Dinner and overnight in Johannesburg.
Day 3
Breakfast and checkout. Drive to Swadini, and visit the Taita Falcon spot in the afternoon. Then we'll bird the Blyde river canyon looking for resident Peregrine Falcons and other raptors, including Crowned Eagle and Cape Vulture. Dinner and overnight at the Swadini Forever Resort.
Day 4
Breakfast and checkout. Another stop at the Taita Falcon spot, then fast-forward to Magoesbaskloof, to target Long-crested and Crowned Eagle in the afternoon. Also Bat Hawk—the only truly nocturnal hawk in the world. Dinner and overnight in the Magoebaskloof Hotel.
Day 5
Breakfast at the hotel, then checkout. Another visit to the Magoebaskloof forests looking for African Goshawk, Black Sparrowhawk, Crowned Eagle, and Jackal Buzzard, among others. We may see Lizard Buzzard as well. In the afternoon, we will enter Kruger National Park in the north end, and check-in at Punda Maria rest camp. Northern Kruger is good for several raptor species, notably Dickinson's Kestrel. Dinner and overnight at the rest camp.
Day 6
After breakfast, we will leave the rest camp and drive to Pafuri, looking for Dickinson's Kestrel on the way, and back. Other raptors likely to be seen today (and tomorrow) include Martial, Tawny, Wahlberg's, Lesser-spotted, and Steppe Eagles; African Hawk-Eagle, Brown Snake Eagle, Dark Chanting Goshawk, Gabar Goshawk, Lizard Buzzard, and Bateleur. Dinner and overnight in Punda Maria.
Day 7
Early breakfast and checkout. Leave the rest camp as soon as the gate is open. Today we will drive south into central Kruger. Vegetation will become sparser, especially in the afternoon, in the central plains of the park, where we will spend the night. Raptors likely to be seen today include the same eagle species as yesterday plus Black-chested Snake Eagle. Our contacts with the African megafauna should become more frequent as we drive south. We should see lions, wildebeest, zebras, elephants, and giraffes, also a rhino or two, and, with a bit of luck, leopards, cheetahs and wild dogs. Check-in and dinner at the rest camp. Night drive in the parks trucks to see mammals and owls.
Day 8
Breakfast and checkout. Drive through southern Kruger looking for big game and raptors. Our chances for leopard, rhino, and wild dogs should be better today. We should see many raptors including several species of eagles and Secretarybird. Drive to Skukuza, or one of the nearby rest camps in the afternoon. Dinner and overnight in Southern Kruger.
Day 9
After breakfast and checkout, head west and out the Kruger, to the Mpumalanga Intl. Airport, where we will eat lunch, and wait to catch our flight to Cape Town. Fly non-stop to Cape Town (1.15-3.55 pm, 1 free checked bag up to 23 kg / 50 lbs), and transfer to our hotel upon arrival. Relax and bird the hotel grounds. Dinner and overnight in Cape Town.
Day 10
All-day visit to the West Coast National Park to target Rock Kestrels and Peregrines, and Black Harrier, Verreaux's Eagle, Steppe Buzzard, Jackal Buzzard, and Black-winged Kite, among others. Dinner and overnight in Cape Town.
Day 11
Checkout and drive to the airport where we will eat breakfast. Fly to Upington (7.10-8.30 am, 1 free checked bag up to 23 kg / 50 lbs). Get on our vans upon arriving in Upington and drive to Twee Rivieren area, our base to explore the Kgalagadi Transfrontier Park. This is a very scenic drive with red dunes dotted with sparse vegetation, huge weaver nests, and great visibility. We should see several species of raptors here including Pale Chanting Goshawk and Greater Kestrel. Depending on timing, we will go for an afternoon drive to look for wildlife after checking-in.
Days 12-13
The next couple of days we will drive the dry riverbeds, and dunes in the Kgalagadi looking for Pygmy, Lanner and Red-necked Falcons. Also likely to be seen here are Pale Chanting Goshawk, Bateleur, Tawny Eagle, Black-chested Snake Eagle, Gabar Goshawk and Secretarybird. Lions, cheetahs, and leopards are more visible here, due to the scant vegetation. Other mammals of interest include giraffe, springbok and oryx, the cute suricate or meerkat, and the not-so-quite yellow mongoose. Bat-eared fox and black-backed jackals are always welcome and fun to watch. Dinner and overnight in Twee Rivieren area.
Day 14
Another morning outing in the Kalahari. Check-out and drive back to Upington to catch our flight to Johannesburg (12.50-2.25 pm, 1 free checked bag up to 23 kg / 50 lbs) where the tour ends. International evening flights depart from Johannesburg, but we suggest you book a flight for the next day. Extra nights in Johannesburg available upon request.
Raptor Banding Extension Day-by-day Itinerary
Day 1
Leave JHB and spend a few hours in the Springbok flats looking for raptors. Lesser, Greater, and Rock Kestrels, and Amur and Red-footed Falcons all found here. Lanner Falcon and Steppe Buzzard are quite common. Brown and Black-chested Snake Eagle likely here too. The Springbok flats are a mixture of farmland and bush; good habitat diversity for a big variety of species. Overnight in a bush camp where we set a net for African Scops, Pearl-spotted Owlet, Southern White-faced Owls.
Day 2
Head north to the Magoebaskloof area, forest and forestry plantation, good for Jackal, Steppe, and Forest Buzzards, Long-crested Eagle, and African Goshawk. It is possible to see Crowned Eagle, and Lizard Buzzard. Set nets at night for Wood Owl.
Day 3–4
Head north to the Limpopo valley and to Mpangubwe National Park, where we will stay for two nights. Here we can find both Pale and Dark-chanting Goshawks along the way and we will be in good country for Martial, Wahlberg's and African Hawk-Eagles, and Tawny Eagles. Good chance to see leopard, as well as African elephant and other game.
Day 5
Return to JHB, trapping along the way. Drop off at hotel (not included), or at the airport depending on personal preference, where the Tour Extension ends.
common name
Sercretarybird (VU)
Osprey (LC)
Black-winged Kite (LC)
African Harrier-Hawk (LC)
European Honey Buzzard (LC)
African Cuckoo-Hawk (LC)
Hooded Vulture (CR)
White-backed Vulture (CR)
Cape Vulture (EN)
White-headed Vulture (CR)
Lappet-faced Vulture (EN)
Black-chested Snake Eagle (LC)
Brown Snake Eagle (LC)
Bateleur (NT)
Bat Hawk (LC)
Crowned Eagle (NT)
Martial Eagle (VU)
Long-crested Eagle (LC)
Lesser Spotted Eagle (LC)
Wahlberg's Eagle (LC)
Booted Eagle (LC)
Ayres's Hawk-Eagle (LC)
Tawny Eagle (LC)
Steppe Eagle (EN)
Verreaux's Eagle (LC)
African Hawk-Eagle (LC)
Lizard Buzzard (LC)
Gabar Goshawk (LC)
Dark Chanting Goshawk (LC)
Pale Chanting Goshawk (LC)
African Goshawk (LC)
Shikra (LC)
Little Sparrowhawk (LC)
Ovambo Sparrowhawk (LC)
Rufous-breasted Sparrowhawk (LC)
Black Sparrowhawk (LC)
African Marsh Harrier (LC)
Black Harrier (VU)
Pallid Harrier (NT)
Montagu's Harrier (LC)
Yellow-billed Kite (N/A)
African Fish Eagle (LC)
Forest Buzzard (LC)
Jackal Buzzard (LC)
Pygmy Falcon (LC)
Lesser Kestrel (LC)
Rock Kestrel (LC)
Greater Kestrel (LC)
Dickinson's Kestrel (LC)
Red-necked Falcon (NT)
Red-footed Falcon (NT)
Amur Falcon (LC)
Sooty Falcon (NT)
Eurasian Hobby (LC)
Lanner Falcon (LC)
Peregrine Falcon (LC)
Taita Falcon (VU)
latin name
Sagittarius serpentarius
Pandion haliaetus
Elanus caeruleus
Polyboroides typus
Pernis apivorus
Aviceda cuculoides
Necrosyrtes monachus
Gyps africanus
Gyps coprotheres
Trigonoceps occipitalis
Torgos tracheliotos
Circaetus pectoralis
Circaetus cinereus
Terathopius ecaudatus
Macheiramphus alcinus
Stephanoaetus coronatus
Polemaetus bellicosus
Lophaetus occipitalis
Clanga pomarina
Hieraaetus wahlbergi
Hieraaetus pennatus
Hieraaetus ayresii
Aquila rapax
Aquila nipalensis
Aquila verreauxii
Aquila spilogaster
Kaupifalco monogrammicus
Micronisus gabar
Melierax metabates
Melierax canorus
Accipiter tachiro
Accipiter badius
Accipiter minullus
Accipiter ovampensis
Accipiter rufiventris
Accipiter melanoleucus
Circus ranivorus
Circus maurus
Circus macrourus
Circus pygargus
Milvus aegyptius
Haliaeetus vocifer
Buteo trizonatus
Buteo rufofuscus
Polihierax semitorquatus
Falco naumanni
Falco rupicolus
Falco rupicoloides
Falco dickinsoni
Falco chicquera
Falco vespertinus
Falco amurensis
Falco concolor
Falco subbuteo
Falco biarmicus
Falco peregrinus
Falco fasciinucha
Suggested Field Guides
Ferguson-Lees, J., and D.A. Christie. 2005. Raptors of the World. Paperback Edition. Princeton University Press, New Jersey.
Sinclair, I., Hockey, P., Tarboton, W., and P. Ryan. 2011. Birds of Southern Africa: Fourth Edition. Princeton University Press, New Jersey.
Tour Co-Host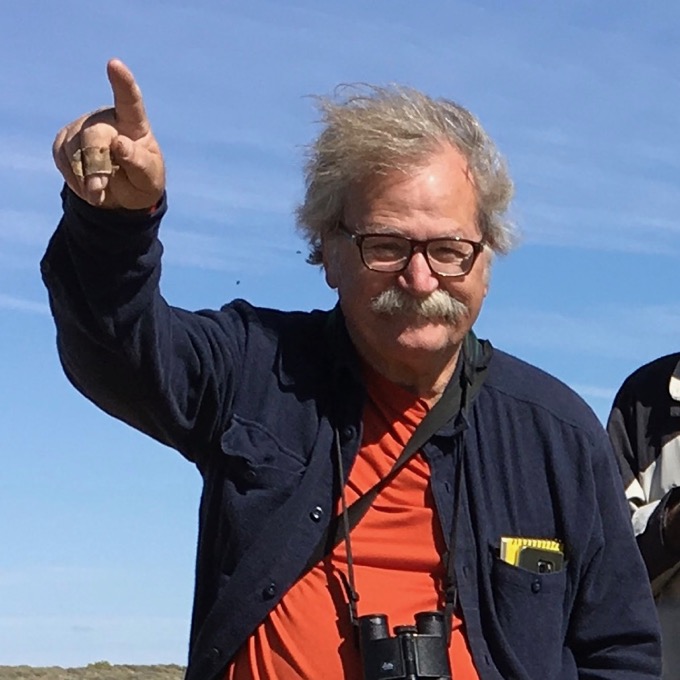 Falcon Research Group founder and Raptours friend Bud Anderson is on a mission: see all the falcons of the world—and we liked his idea! After a successful first FRG/Raptours joint expedition to Australia, Bud has decided to take the fight to South Africa! At Raptours we are thrilled and honored with this new opportunity! Join Bud and other FRG members & friends in this once-in-a-lifetime chance to see many South African falcons and raptors, enjoy a relaxed, friendly environment, and learn from one of the leading experts in the falcon world. Everyone is welcome!
Main Tour Leader
Sergio Seipke has been watching, studying, and photographing raptors since 1993, and currently owns and runs Raptours, LLC. Sergio has co-led a raptour to South Africa in 2012 with Bill Clark, and has visited the country again in 2015.
Extension Leader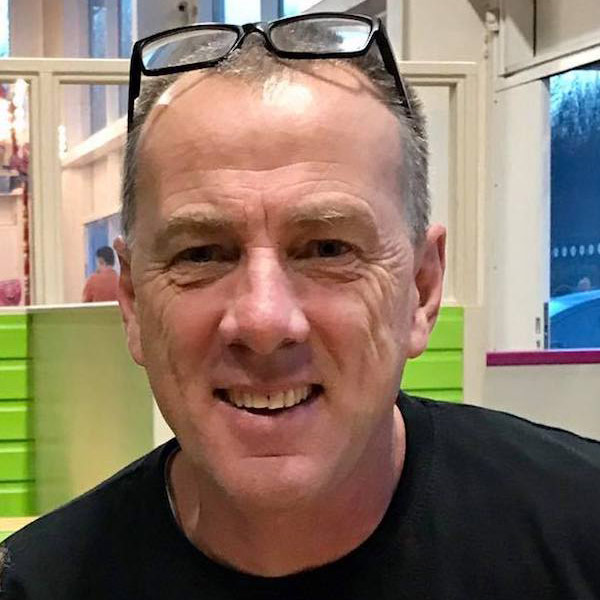 Malcolm Wilson has been banding raptors, including owls, in Africa for 25 years and in South Africa for 15. He has banded over 1000 individuals of 44 species out of the sub-region's 75 possible species. Malcolm is an experienced tour guide and will lead the Raptor Banding Extension.
Terms
---
Raptours, L.L.C. reserves the right to alter this itinerary as necessary, or to cancel the tour prior to departure, with full refund to participants.
Raptours, L.L.C. or its agents may decline to accept or retain any person as a member of this tour at any time.
No smoking will be permitted while with the group, either when indoors or in the field.
Travel medical insurance is strongly recommended.
All passengers will be required to sign a hard copy of the Release of Liability and Assumption of Risk form upon meeting with the tour leader in Johannesburg.
No participants will be allowed in the group without a signed copy of the Release of Liability and Assumption of Risk form.
Release of Liability and Assumption of Risk Form
(including Terms)