Guided HawkWatching Tours
Tulsi Subedi
Tulsi Subedi
---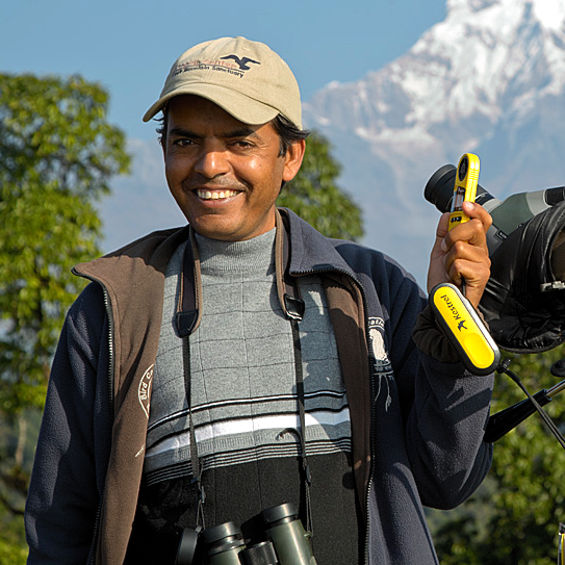 I got a M.Sc. in Zoology from Tribhuvan University, Nepal, in 2003. Training related to raptors included four months of International Internship on raptor biology in Hawk Mountain Sanctuary in the autumn of 2010.
I was born and brought up in a rural village. When I was a child I used to watch and enjoy vultures feeding on livestock carcasses that were scattered in the open field, and Bearded Vultures dropping huge bones over the rocks for many hours every day. One day in 1991, I was going back home from school, walking along a rocky trail, when suddenly one Bearded Vulture dropped a big bone very close to me (<5 feet). This frightened me very much and I thanked God for saving me from an accident.
However, my formal studies on raptors actually started in 2003 for my M.Sc. thesis, when I decided to study raptor distribution and diversity in Shivapuri National Park of Nepal.
I have watched raptors in Nepal, and in the U.S.A., at Hawk Mountain Sanctuary. To date I have published a total of 9 articles related to raptor issues and one article has been accepted to be published on Vulture News Journal.
I led my first raptor tour in 2011 in the Paundur Hill watch site in Nepal. I have seen 62 raptor species so far, and the Peregrine Falcon and Bearded Vulture are two of my favorites.
At Raptours I am the raptor expert guide at our Himalayan Raptor Migration Tour, in Nepal.
I'm a Board Member of the Nepalese Ornithological Union (NOU), and a member of the Asian Raptor Research and Conservation Network (ARRCN).