Guided HawkWatching Tours
Company
First, a little history…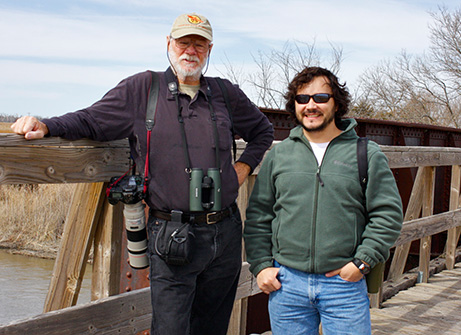 World raptor expert and wildlife photographer Bill Clark founded Raptours in the 1990s to cater to birders who have a particular interest in birds of prey.
Tours offered by the company led to destinations that feature spectacular concentrations and/or a variety of birds of prey, including rarely seen species. The focus was on field identification and raptor behavior. The idea sprang and Bill ran many raptor tours, raptor workshops, and raptor weekends to destinations around the world and within the U.S. In 2006 Bill co-led a tour with Sergio Seipke in northern Argentina.
Bill suggested Sergio that he should offer raptor tours as a means to help fund his Raptors of South America field guide project. The idea was an appealing one: small tours would be perfect to be in the field and collect data for the book. So, Sergio started offering raptor tours himself to destinations in South America following Raptours' guiding style and philosophy. In 2011, when Sergio and his family moved to the U.S. for a whole year, Bill and Sergio started discussing the new Raptours; Sergio would organize the company and lead international tours, and Bill would lead selected international tours, as well as domestic offerings. Other co-leaders would be hired and trained as needed.
On 28 February 2013 Raptours, L.L.C. was formally organized in Lincoln, Nebraska. The new Raptours was born.
About our logo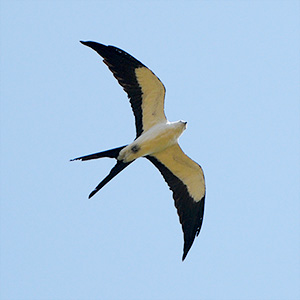 The Swallow-tailed Kite is a mid-sized, mostly black-and-white raptor that has long, narrow and pointed wings, a long, deeply forked tail, and a smallish, white head, features that make it arguably the most easily identifiable raptor in the continent.
The species occurs from southern-eastern states in the U.S., from South Carolina to easternmost Texas, through southern Mexico, Central America, into South America south to north-eastern Argentina, province of Misiones, and the provinces of Jujuy, Salta, and Tucumán in the north-west.
Raptours and Hawk Mountain Sanctuary team up!

The global raptor touring company Raptours and Hawk Mountain Sanctuary, Kempton, have teamed up to promote ecotourism, connect people with birds of prey and help to preserve the world's raptor diversity. As a result, Raptours will donate to Hawk Mountain 5 % of profits for every tour booked by Sanctuary members.
Today Raptours is owned and operated by Hawk Mountain trainee graduate Sergio Seipke and this new partnership provides him the opportunity to give back to an organization that has meant—and still means—so much for Sergio.
This new and remarkable partnership means that in the future Hawk Mountain members will be able to visit remote parts of the globe to see new raptors in the company of the world's very best raptor biologists and interpreters, much as they can now do at Hawk Mountain itself.
Current Raptours offerings include Bolivia, Brazil, Mexico, Nepal, Thailand, and India, and the company and its leader have contributed to local raptor conservation programs abroad including the Chumphon Raptor Center, Thailand, and the Harpy Eagle Project, in Argentina.